Commercetools

Commercetools, better known as the founder of headless commerce, and with good reason. Commercetools is an innovative "technology-disruptor" who has established themselves as a leder of the next generation ecommerce platforms.
Some of the worlds most iconic brands are utilizing Commercetools with its powerful, flexible and scalable solution to support their ever changing needs within digital commerce.
Commercetools is leading the modern MACH (Microservices-basert, API-first, Cloud-native og Headless) architecture movement. Its built with a purpose to give their clients the flexibility to innovate and iterate faster, generate higher revenues, og futureproofing their digital sales channels.
Commercetools have established themselves as the most innovative player in the Gartner quadrant over the last couple of years, and have climbed up to become the leading headless ecommerce platform.
The only certainty within digital commerce is that noting is certain.
How your customers shopping behavior will look like in just a couple of years is unsure. You dont have to go back many years to see heads shaking if you told them that the biggest sales channel in the future will be available from your clients pockets or that you could buy more horsepower to your car by using the navigation system. The only thing that is certain withing digital commerce is that nothing is certain.
Thats why you need an ecommerce platform that takes that uncertainty in to account.
Commercetools with its welldefined API's is the perfect startingpoint to integrate and access new sales channels in the future. The architecture of the platform faciliates a composable commerce architecture that gives your better conditons to innovate at the speed that your customers expect from you.

Whether you try to compone the solution yourselves, or go for an accelerator, like our Maestro Accelerator, Commercetools delivers a great foundation to build the next generation shopping experience.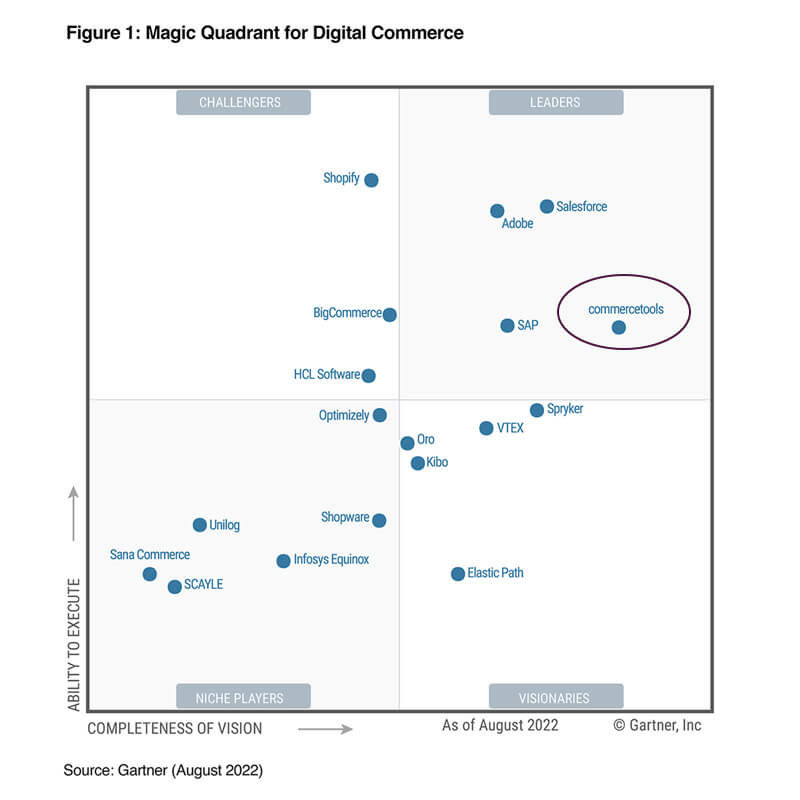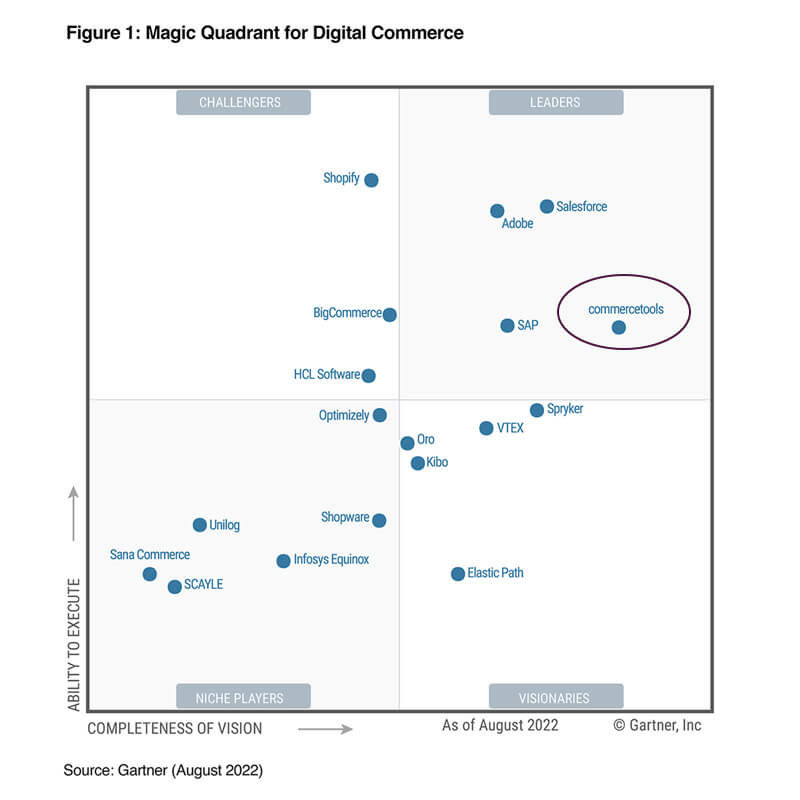 Benefits with Commercetools 
The market leading platform within headless commerce

An architecture that faciliates innovation at great speed

The perfect startingpoint for your Composable Commerce strategy

A cloud native SaaS-platform that scales with increased traffic and black-friday peaks

Well defined and fast API's

Consider an accelerator like Maestro to reduce complexity and faster time-to-market

Only pay for what you need

Buy and build the services based on best of breed and the specific need of your company
To think about
Composable-architecture is complex, since you need to integrate several service based or niche solutions together, so they together work in harmony as your digital commerce ecosystem.

Less functionality in the platform than many of the more traditional solutions such as Adobe Commerce or SAP Commerce Cloud.

Can be more demanding to identify and choose the variouos best of breed-solutions that you want as part of your digital commerce ecosystem.

A Composable-architecture demands more of you as an organization in terms of product ownership and knowdledge about the various services that is part of your best of breed strategy.

Eager to learn more?
Get in touch with Markus! He knows quite a bit about eCommerce - oh, and he's quite nice to talk with as well!
Get in touch