Pimcore CMS
Pimcore CMS is a powerful tool for organizations looking to take content production to the next level. Packed with functions, flexibility and good tools for those who want to work actively with content.
Pimcore CMS is a Content Management System that is part of the same solution as PIM and DAM and is of course open-source. The biggest advantage of using Pimcore CMS is the degree of freedom you get in the layout and appearance of content pages, it gives you the opportunity to create content the way you want it to look, without the need for developers.
You can create content with flexible content blocks where you can build inspiring landing pages, drag in products and flexibly set up layouts as you want. In addition, with Pimcore you can use a template-based approach, for content that to a greater extent will be mass-produced and where you want to prioritize efficiency in content production over creative freedom.
You have the choice between using the solution as part of a purely GraphQL-API-based headless strategy, alternatively you can choose a hybrid model where you use modules from the CMS solution and get the best of both worlds.
PS: PearlConvert.no runs on Pimcore CMS, so now you know!
Incredibly rich in features
Add hotspots in images with links to products.
Preview of content on desktop, tablet and mobile.
Automatically generated menus that maintain themselves.
Cropping images directly in the interface.
Background images and videos on the content.
Drag products directly into the dynamically displayed content.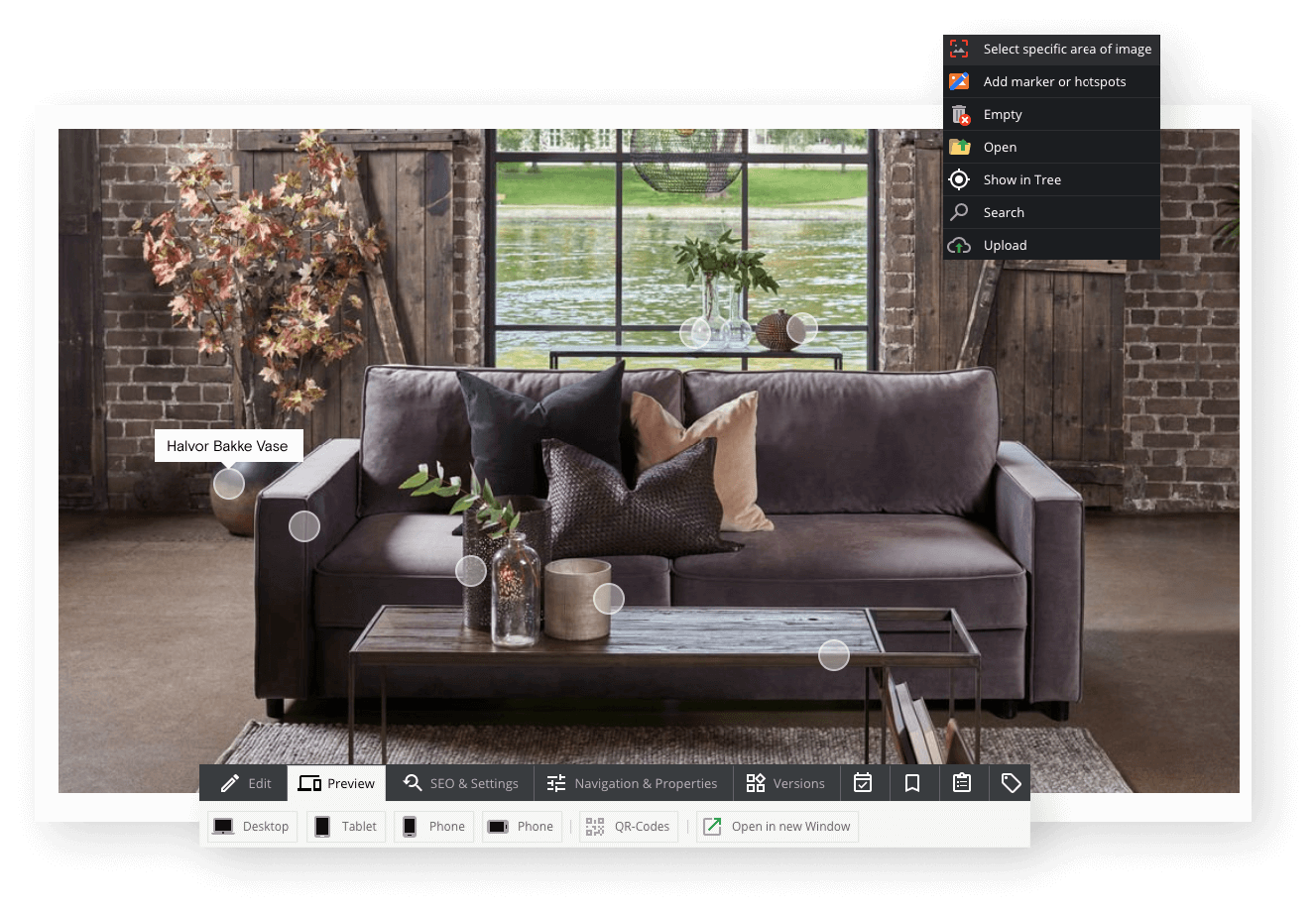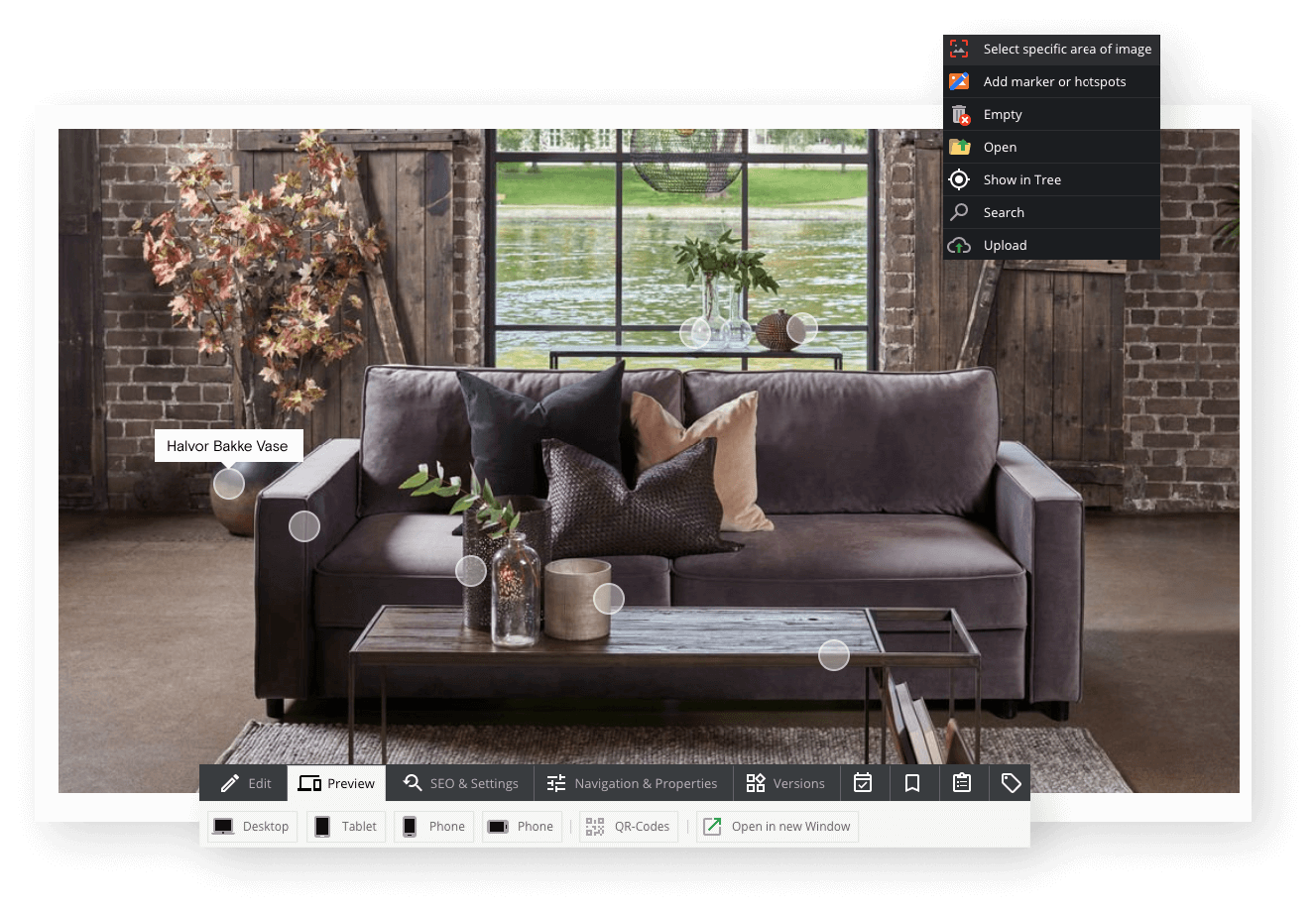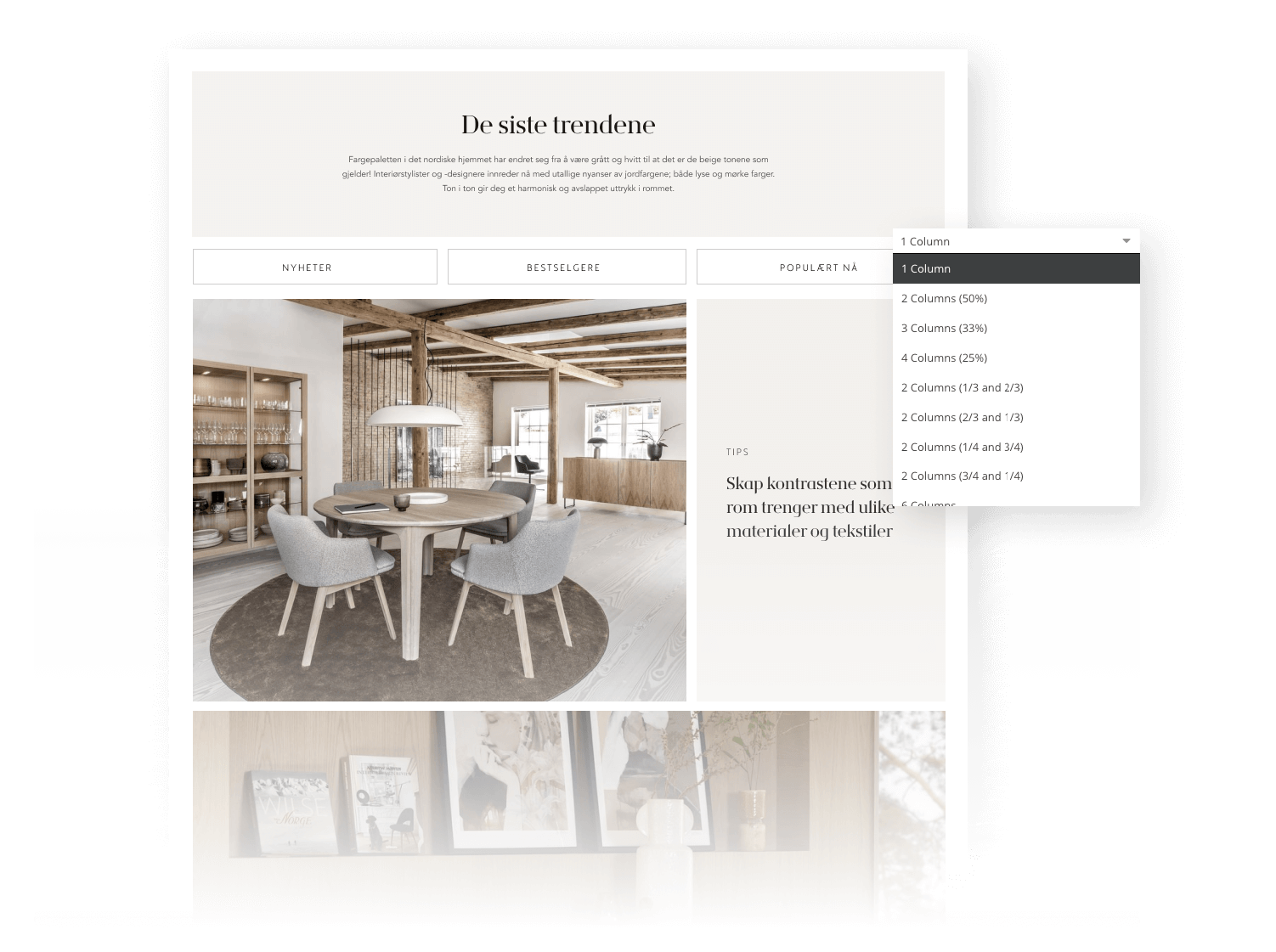 Flexible page layout
Drag-and-drop interface to easily build content and unique page templates, or use a template system.

Put together advanced page layouts with different column layouts, or create your own templates.

Simple management of margins, distances and background colors.

A number of standard elements that can be used on the page such as rich text, image, video, buttons, banners, article teasers, interactive images, products, product recommendations, maps, sliders and much more.
Mobile-friendly and customized design
Possibility to adapt the content to different breaking points, to ensure a unique experience regardless of device.

Define your own image sizes for mobile to increase website speed and user experience on mobile.

Responsive design elements that automatically adapt to mobile, tablet and desktop in a smart way. You don't have to choose whether the page should look good on mobile or desktop - now it looks good on all breakpoints.

Preview the content at different breakpoints before publishing.

Create banners with text on the image that adapt automatically and look good regardless of device.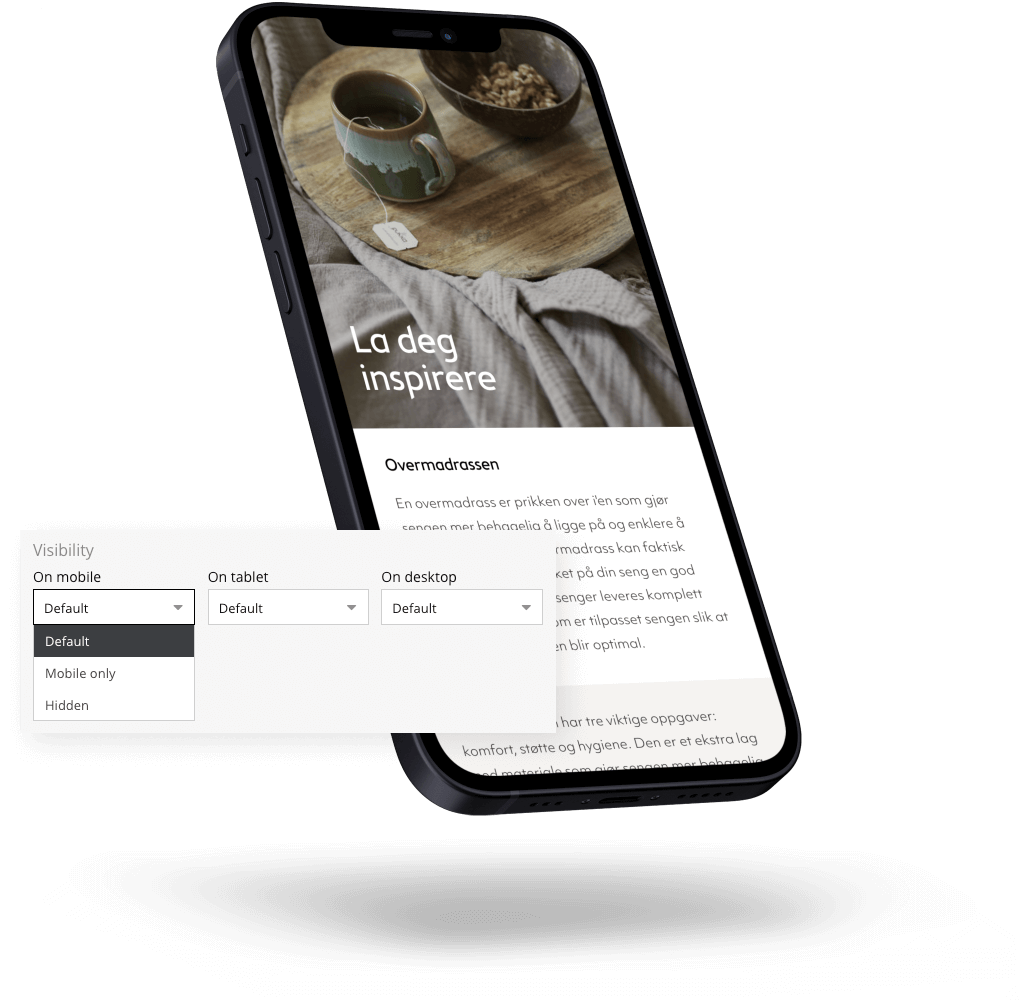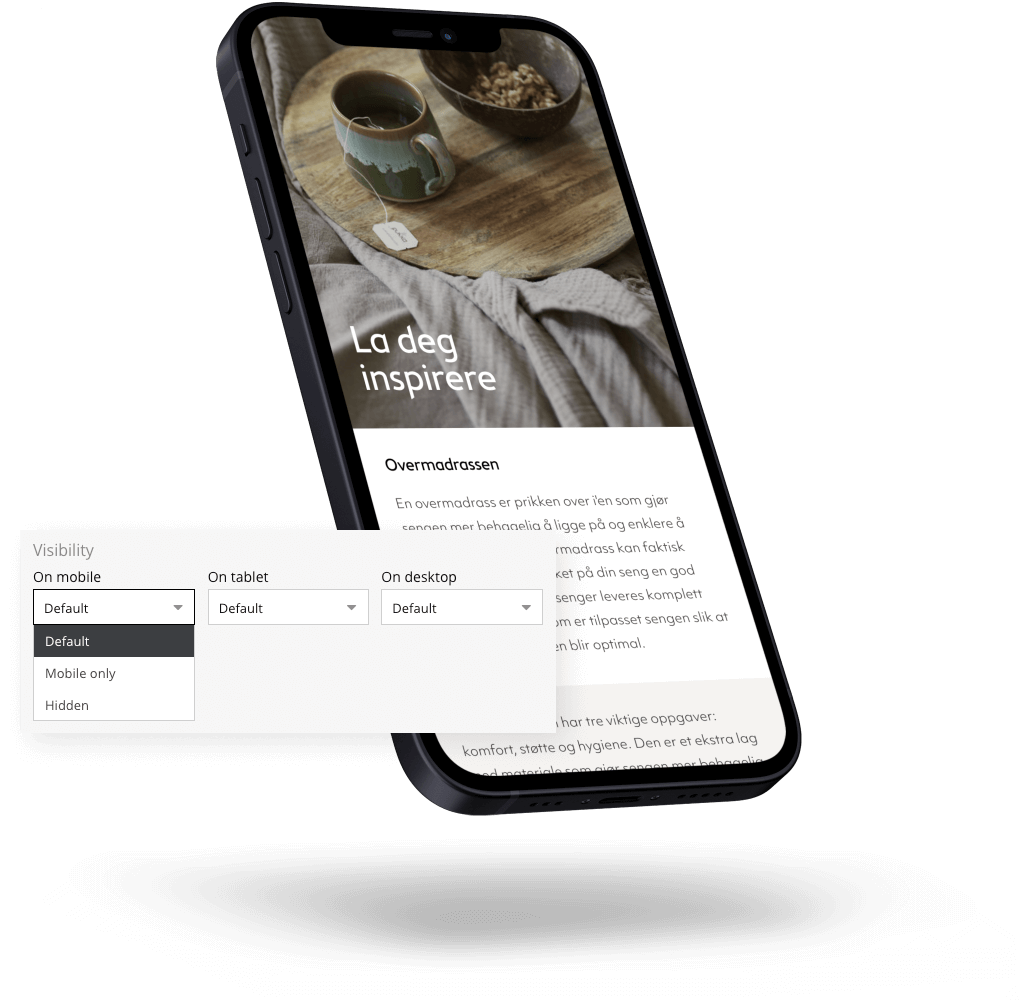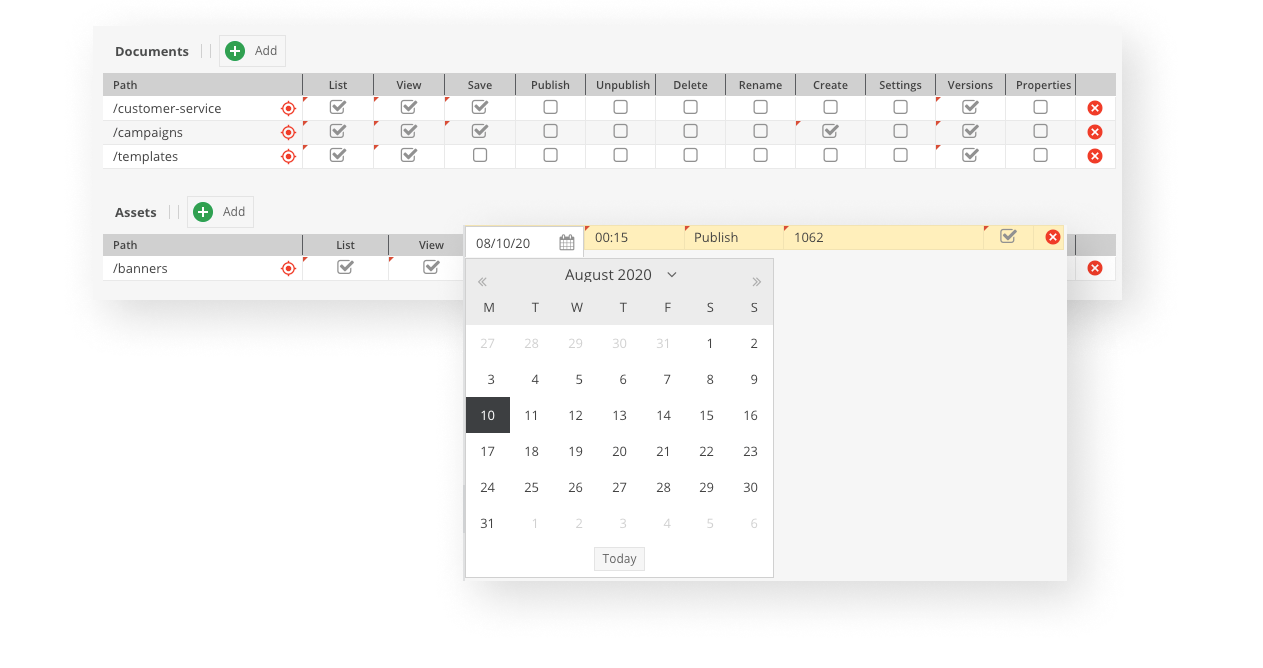 Built for the demanding
Great tools for organizing large amounts of content and many editors.

Version control with the option to go back to previous versions of the document.

Built-in scheduler makes it possible to schedule the publication of content blocks and pages.

Solutions to simplify content maintenance and avoid duplicate content across page structures.

Advanced role access and rights for larger teams and external contributors.

Extensible with custom functionality, widgets, third-party modules and custom content blocks.

Possibility to see which pages an image or product is used on.
Pimcore

Pimcore is an enterprise open-source platform that consists of a portfolio of products specifically developed to handle these challenges. The company was established in Austria in 2010 and since then has won a number of awards for its innovative and flexible solution, which is today used by over 100,000 companies worldwide, including SONY, IKEA, Burger King, Pepsi and Intersport.

Get access to the expertise behind the technology

PearlConvert is a Pimcore Silver Partner with 6+ years of experience, during this time we have developed PIM and DAM projects as stand-alone and as part of larger ecommerce projects. We have experienced challenges such as delivering a PIM system for 150+ online stores, handling projects with large product catalogs (1.2M SKUs) and complex data models for both B2B and B2C to name a few.
Pimcore CMS has actually been our standard CMS option since 2016 and we have developed a tight integration between the ecommerce platform Magento and Pimcore. We have also developed a number of integrations between Pimcore PIM and several ERP systems.
These experiences have resulted in a self-developed, feature-rich framework for both Pimcore PIM, DAM and CMS that gives you a better platform at a lower cost.

Eager to learn more?
Get in touch with Markus! He knows quite a bit about eCommerce - oh, and he's quite nice to talk with as well!
Get in touch