Composable Commerce

Today's demands for digital commerce can no longer be met with any single solution. With our platform Harmony, you get the architecture that allows you to implement a Composable Commerce strategy, adopt the best solutions and keep up with future developments.
From monolith to Best of Breed

When setting up an online store, you have traditionally researched the market and chosen the supplier who could offer the most suitable online store solution. These were typically complete solutions, or monoliths, which solved the entire range of functionality needed to conduct online shopping.
But digital trade has been developing rapidly in recent years. Customers' expectations are rising, and the battle for their attention is becoming more and more demanding.
In line with the development, parts of digital trade have developed into their own independent specialist areas that require cutting-edge expertise and specialized solutions. Areas such as loyalty, product recommendations and search, to name a few examples, are separate disciplines with many players delivering solutions aimed at their domain.
There is no longer any single solution that covers all the needs of modern digital commerce. Instead of betting on monolithic single solutions, the focus should be on finding the platform that allows you to combine Best of Breed solutions from different disciplines into a whole.
What is Composable Commerce

Composable Commerce is a term that describes digital commerce solutions composed of the best components. Done right, Composable Commerce gives you the opportunity to choose the best tools and put them together into a well-functioning whole.

With a Composable Commerce strategy, it is possible to adopt new technology and more easily replace parts of the solution if necessary. It gives the freedom to experiment, and to keep up with developments.

Composable Commerce requires modularity, clear demarcation of areas and decoupling between frontend and backend, with APIs that make data and functionality available. It places demands on the architecture.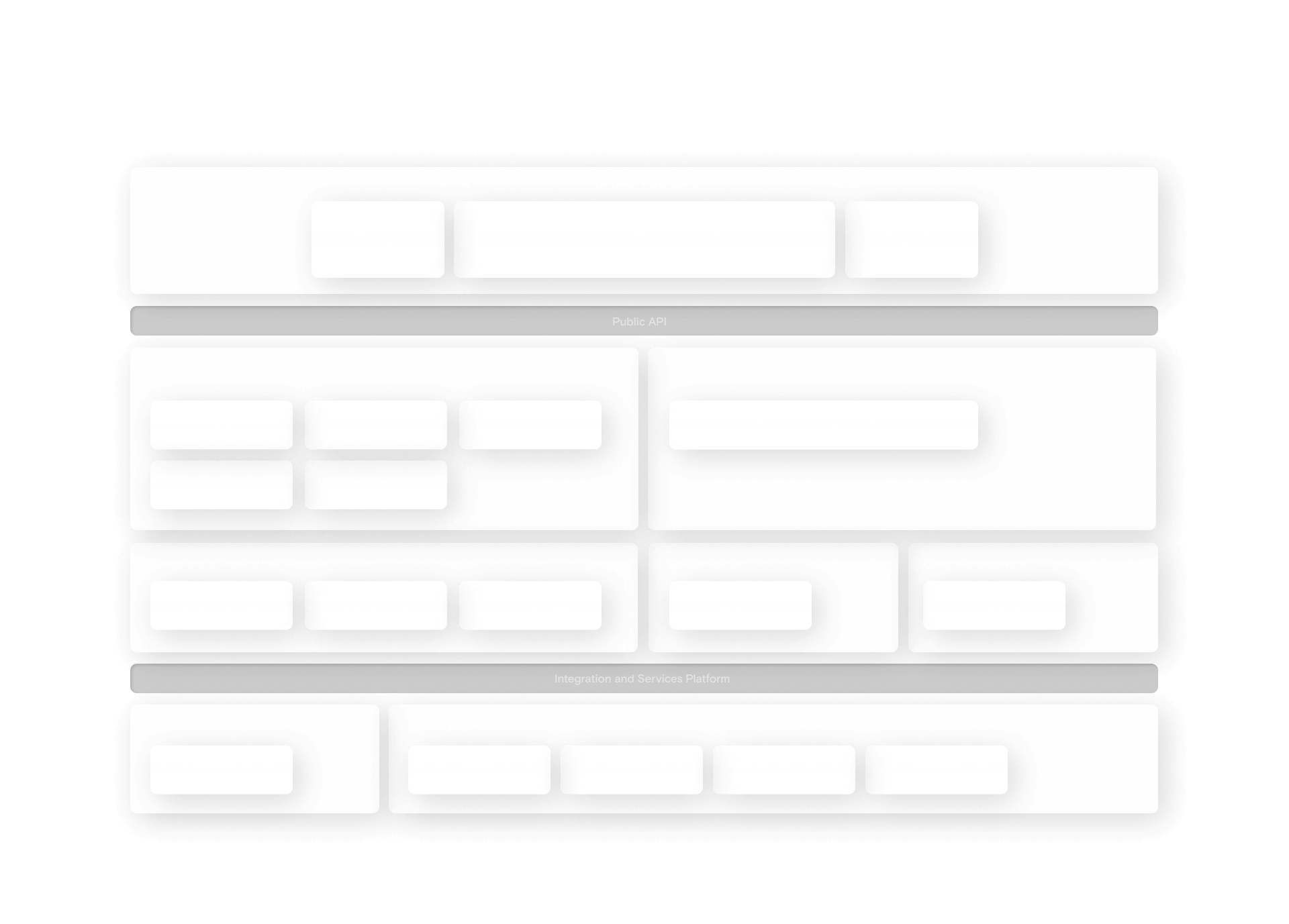 MACH architecture

MACH is an architecture that facilitates Composable Commerce. It is short for Microservices, API-first, Cloud-native and Headless.

With Microservices, we move away from the monolithic approach towards an architecture where several separate domain-specific services each handle a clearly defined area within the digital trading solution.

Data and functionality are primarily exposed through clear and accessible APIs, so that any application can consume the services and data offered, which is the basis for integration between the various components.

Cloud strategies such as Software-as-a-Service have the potential to reduce the complexity of the solution, ensure scalability and simplify both maintenance and operation.

By decoupling the frontend from the backend, we achieve the flexibility to use the tools we want in a flexible way. The decoupling also allows us to create several different user experiences specifically for different channels, devices and target groups if we wish.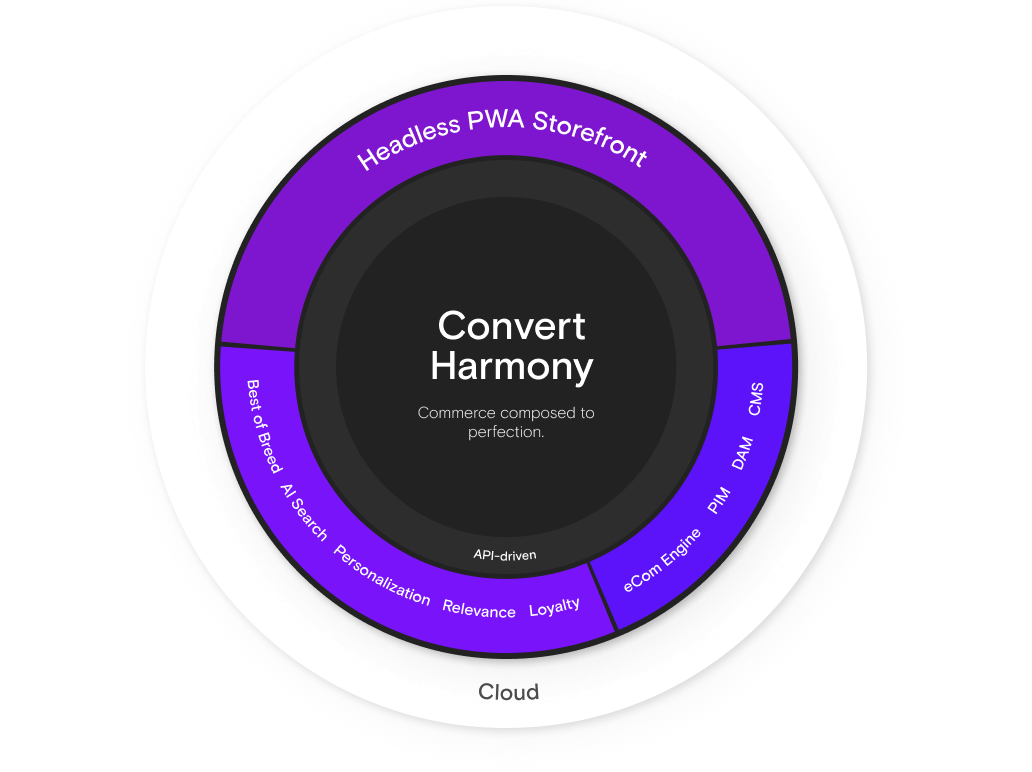 Harmony

Harmony is a complete ecommerce platform from PearlConvert built on MACH architecture that allows you to implement a Composable Commerce strategy.

Central to Harmony is Harmony Storefront, a responsive headless ecommerce PWA frontend that communicates with the various backend components via API. It provides a fantastic user experience and the freedom of flexible integration with the tools that suit you.

On the backend, we deliver a package consisting of a market-leading ecommerce engine as well as the solutions you may need for content management (CMS), product information management (PIM) and digital asset management (DAM).

We also deliver our integration and service platform which allows us to create solid integrations with the other systems in the organisation, such as ERP, WMS, CRM or BI.

The platform is designed to use the Best of Breed solutions that suit your needs, and integrate them in a flexible and robust way. And to develop services tailored to the organization's unique needs.

Harmony is a cloud-oriented solution that gives you a flying start on your Composable Commerce strategy.
The future is Composable Commerce:
Composable Commerce and Best of Breed create the best digital commerce solutions

Delivering the best experiences now and in the future requires a modern architecture that allows you to implement a Composable Commerce strategy

PearlConvert offers Harmony, a complete platform based on MACH architecture that allows you to implement Composable Commerce.

Eager to learn more?
Get in touch with Markus! He knows quite a bit about eCommerce - oh, and he's quite nice to talk with as well!
Get in touch